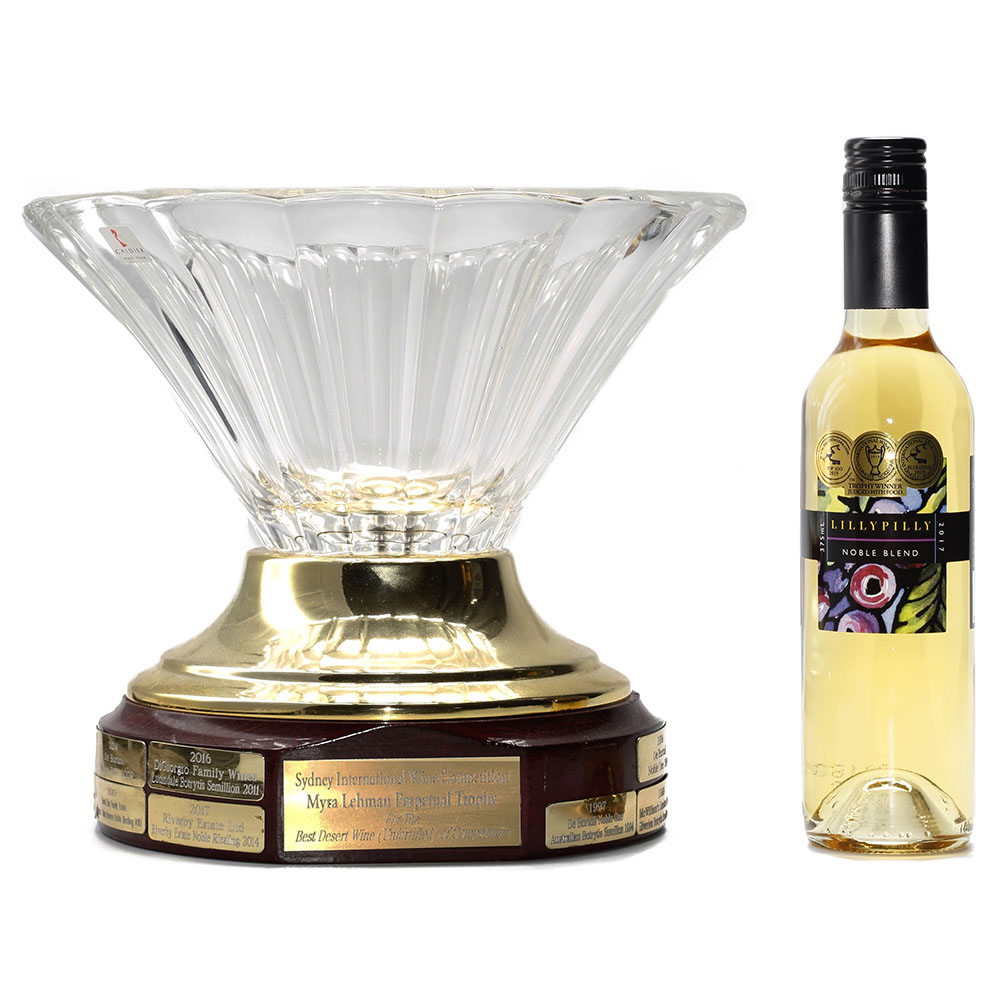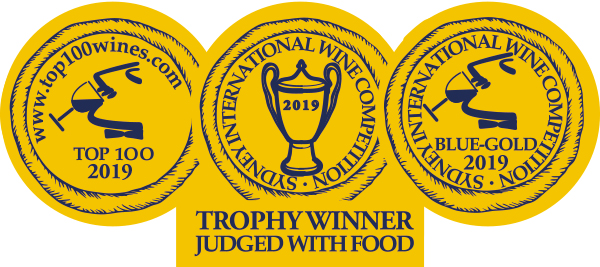 2019 Sydney International Wine Competition
The Lillypilly 2017 Noble Blend has been awarded a trophy at the 2019 Sydney International Wine Competition. This competition is a little different to most as the top wines are judged with food. Dishes are specially selected and prepared to match with each of the finest wines and only after this second judging are the winners declared and the trophies awarded. Our Noble Blend was tasted with a Bay panna cotta with mango and coconut, presented by chef Marcell Kustos. The recipe can be found below.
Comments from the Judges:
Martin Moran, Second Term Panellist 2019 Competition
"Intense aromas of line and homey pluys distinctive botrytis character, sweet but with cleansing acidity. The match works well adding a little freshness." 
Brent Marris, Thirteenth Term Panellist 2019 Competition
"Clean fresh bright characters on the nose. Hints of botrytis coming through on both the nose and palate. A hint of acid back bone ensures the wine is not too sweet. A long lingering palate. A great match with the Mango Panna Cotta dish as the botrytis and sweetness mould in so well and the food and wine become one." 
Dr Ken Doble. Eleventh Term Panellist 2019 Competition
"Bright straw gold colour. Attractive musk and apricot on the nose. Delicious apricot flavours on the palate with fantastic length of flavour. This more complex style of dessert wine proves and excellent match for fruit dominant desserts."
Bay Panna Cotta with Mango and Coconut Recipe
Ingredients
Panna cotta
7 sheets gelatine
1050ml cream 
700ml milk 
175g sugar 
2pc bay leaf
Mango puree
2pc ripe mangoes, peeled, sliced 
6Tbsp honey 
0.5pc lime, juiced
To serve
100g cocnut flakes, toasted
Method
1. Weigh the ingredients for the panna cotta into a medium sauce pan and bring them to the boil. 
2. Strain the mixture into your choice of serving vessel (e.g.: silicon shapes, cups) and place in the fridge for at least 4 hours. 
3. In a blender, puree mangoes with honey and lime juice. 
4. Serve Panna cotta with a spoon on mango puree and toasted coconut flakes.
Enjoy with a glass of our Lillypilly Noble Blend!